Archive Access Policy
The presentations that make up the current and archived conferences on this site have been made open access and are freely available for viewing, for the benefit of authors and interested readers.
Keynote Speaker
Ganjar Pranowo, SH, MIP
(Governor of Central Java)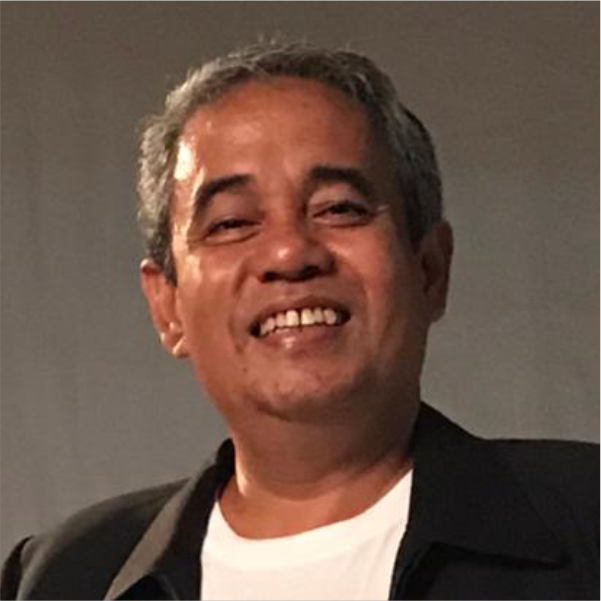 Dr. Ferdinandus Hindiarto, M.Si
(Rector of Soegijapranata Catholic University)
Invite Speaker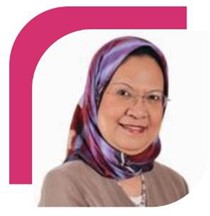 Prof. Dr. Rosnah Ismail (University of Cyberjaya, Malaysia)
Theme: "Emotion Regulation, Coping Strategies and Perceived Stress among Students during COVID-19 Pandemic"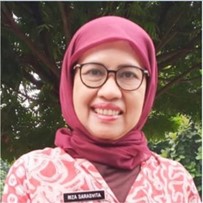 Riza Sarasvita, M.Si., MHS, Ph.D (Deputy for the Rehabilitation, National Anti Narcotics Agency)
Theme: "Biopsychosocial Aspects in Recovery and Treatment Process of Drug Addiction : Challenges and Opportunities"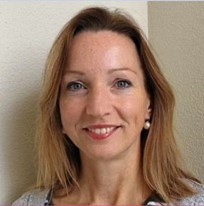 Dr. Janet Boekhout, M.Sc. (Open Universiteit, The Netherlands)
Theme: "Interventions for Loneliness in Older Adults from A Biopsychosocial Perspective"
Dr. Marijtje L.A. Jongsma (Radboud University, The Netherlands)
Theme: "Pain Research from The Perspective of Biopsychosocial Model"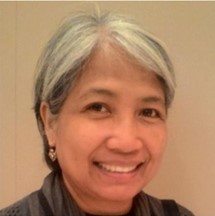 Dr. M. Sih Setija Utami, M.Kes. (Soegijapranata Catholic University, Indonesia)
Theme: "The Role of Psychology in Improving Indonesian Health Literacy: Lessons from the COVID-19 Pandemic"
Susan T. Mostajo, Ph.D., RGC, Rpsy (De La Salle University Dasmariñas, Phillipines)
Theme: "Discovering the Resilience of Working Women from Academic Institutions in The Philippines during The COVID-19 Pandemic Crisis"
Reviewers
1. Kusumasari Kartika Hima Darmayanti, M.Si. (Universitas Islam Negeri Raden Fatah Palembang, Indonesia)
Sinta ID: 6764709
Google Scholar: https://scholar.google.co.uk/citations?hl=en&user=ca7mdmwAAAAJ
2. Dr. Susan T. Mostajo (De La Salle University Dasmarinas, Phililpines)
Scopus ID: 56499401500
3. Dr. Consuelo O. Peralta (De La Salle University Dasmarinas, Phillipines)
Scopus ID: 7221959900
4. Prof. Dr. Rosnah Ismail (University of Cyberjaya, Malaysia)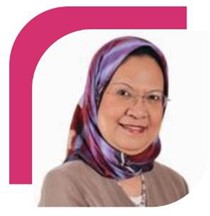 Sinta ID: 6764709
Scopus ID: 57897997600
Google Scholar: https://scholar.google.co.uk/citations?user=L_tRjjwAAAAJ&hl=en&oi=ao
5. Assoc. Prof. Dr. Chua Bee Seok (Universiti Malaysia Sabah, Malaysia)
Scopus ID: 57191041239
Google Scholar: https://scholar.google.co.id/citations?user=lgwUwJQAAAAJ&hl=id
6. Dr. Y. Bagus Wismanto, MS (Soegijapranata Catholic University, Indonesia)
Scopus ID: 6019017
Google Scholar: https://scholar.google.co.uk/citations?hl=en&user=EkhcZJoAAAAJ
7. Dr. Martinus T. Handoko, M.Sc., FIC (Soegijapranata Catholic University, Indonesia)
Scopus ID: 57209432553
Google Scholar: https://scholar.google.co.uk/citations?hl=en&user=EkhcZJoAAAAJ
Editorial Board
Ketua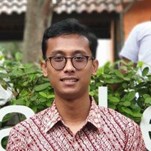 Bartolomeus Adiwena, M.Si. (Soegijapranata Catholic University, Indonesia)
Sinta ID: 6748995
Google Scholar: https://scholar.google.co.uk/citations?hl=en&user=NltfZ-EAAAAJ
Wakil Ketua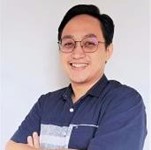 Eugenius Tintus Reinaldi, M.Psi., Psikolog (Soegijapranata Catholic University, Indonesia)
Sinta ID: 6817934
Google Scholar: https://scholar.google.com/citations?hl=en&user=mhiz9B0AAAAJ
Anggota

Maria Bramanwidyantari, MA (Soegijapranata Catholic University, Indonesia)
Sinta ID: 6790269
Google Scholar: https://scholar.google.co.uk/citations?user=My-FdtkAAAAJ&hl=en&oi=ao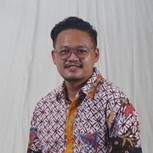 C.V.R. Abimanyu, M.Psi., Psikolog (Soegijapranata Catholic University, Indonesia)
Google Scholar: https://scholar.google.co.uk/citations?hl=en&user=JH4APxYAAAAJ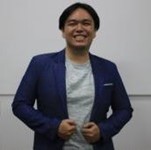 Daniswara Agusta Wijaya, M.Psi., Psikolog (Soegijapranata Catholic University, Indonesia)
Sinta ID: 6795847
Google Scholar: https://scholar.google.co.uk/citations?hl=en&user=rssmGKAAAAAJ
Organizing Committee
1. Monika W. Satyajati, M.Psi., Psikolog (Soegijapranata Catholic University, Indonesia)
Sinta ID: 6596250
Google Scholar: https://scholar.google.co.uk/citations?user=IAFkCbIAAAAJ&hl=en&oi=ao
2. Ellyana Dwi Farisandy, M.Psi., Psikolog (Universitas Pembangunan Jaya, Indonesia)
Sinta ID: 6596250
Google Scholar: https://scholar.google.co.uk/citations?hl=en&user=MYH8LlUAAAAJ
3. Amalia Adhandayani, S.Psi., M.Si. (Universitas Esa Unggul Jakarta, Indonesia)
Sinta ID: 6784224
Google Scholar: https://scholar.google.co.uk/citations?hl=en&user=ylJoP8AAAAAJ
4. Akhmad Rifandi, S.Psi., M.Psi., Psikolog (Universitas Muhammadiyah Banjarmasin, Indonesia)
Sinta ID: 6784456
Google Scholar: https://scholar.google.co.uk/citations?hl=en&user=MZ-iPy4AAAAJ
5. Irdha Zahra, M.Psi, Psikolog (Institut Kesehatan Indonesia, Indonesia)
6. Egi Prawita, S.Psi., M.A. (Universitas Jenderal Achmad Yani, Indonesia)
Sinta ID: 6778781
Google Scholar: https://scholar.google.co.uk/citations?hl=en&user=YmHcUggAAAAJ
7. Laila Indra Lestari, S.Psi., M.A. (Fakultas Psikologi Universitas Negeri Malang, Indonesia)
Sinta ID: 6792206
Google Scholar: https://scholar.google.co.uk/citations?hl=en&user=XjmlVJ4AAAAJ
8. Dewi Fatmasari Edy, S.Psi., M.A. (Fakultas Psikologi Universitas Negeri Malang, Indonesia)
Sinta ID: 6792190
Google Scholar: https://scholar.google.co.uk/citations?hl=en&user=8QGspvEAAAAJ
9. Ni Made Putri Ariyanti, S. Psi., M. Psi., Psikolog (Universitas Hindu Indonesia, Indonesia)
Sinta ID: 6791329
Google Scholar: https://scholar.google.co.uk/citations?hl=en&user=3EwA3soAAAAJ
10. Alice Whita Savira, S.Psi., M.Psi., Psikolog (Universitas Sanata Dharma, Indonesia)
Sinta ID: 6753843
Google Scholar: https://scholar.google.co.uk/citations?hl=en&user=DA96f3QAAAAJ